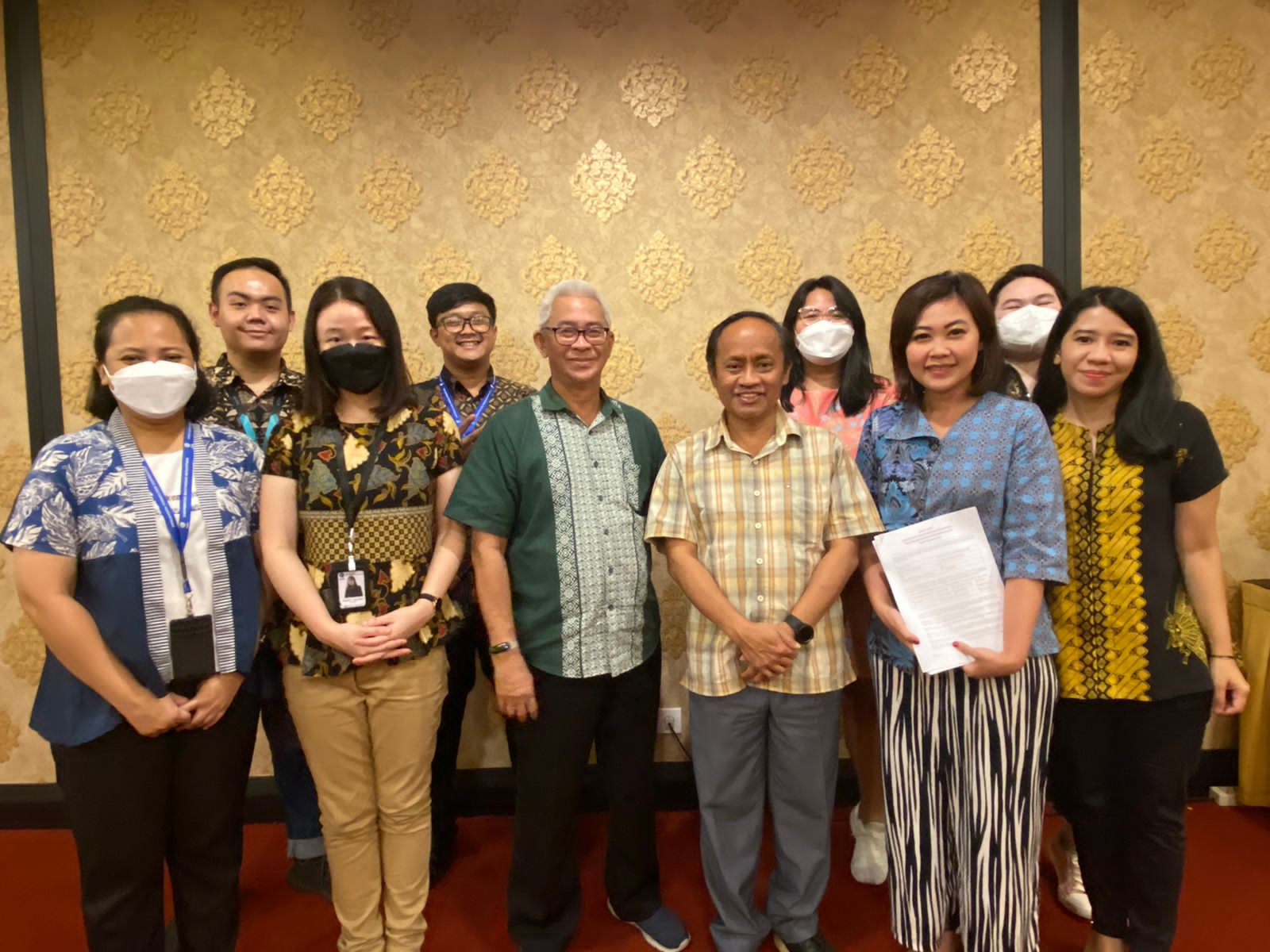 TANGERANG – Multimedia Nusantara University (UMN) has again received good news! In July 2022, UMN reportedly passed the 2022 Independent Campus Competition Program (Program Kompetisi Kampus Merdeka/PKKM) for the Visual Communication Design Study Program (VCD), Communication Studies, and the Institutional Support System (ISS) level for the league 2 scheme.
Citing the PKKM website, League 2 Universities are expected to encourage the transformation of Indonesian Universities into quality, relevant and innovative Universities to produce competent, competitive graduates and able to contribute positively to the nation's development. Universities are also encouraged to make various innovations in implementing the quality Independent Learning-Independent Campus (Merdeka Belajar Kampus Merdeka/MBKM) policy, including the modernization of the teaching and learning process that utilizes them.
"It is an honor for UMN to be able to participate in this program because through this program, UMN students have the opportunity to take part in the MBKM program, which is specially designed to improve students' abilities by collaborating with industrial partners or with foreign partners," said Friska Natalia, Vice Chancellor for Academic Affairs of UMN.
This is the first time UMN has registered for the PKKM program. UMN has obtained grants for the Visual Communication Design Study Program (VCD), Communication Studies, and the Institutional Support System (ISS) institutional level. UMN representatives expressed their pride and hope for the future after passing the PKKM.
Also read: 18 UMN Students Are Ready To Go To Some Of The Best Universities Abroad In The IISMA 2022 Program.
Fonita Theresia Yoliando, S.Ds., M.A., Head of the VCD Study Program, said that following the university's vision and mission to continue to increase collaboration with industry and the government, UMN's VCD Study Program was also motivated to improve the quality of education through the MBKM program.
"The UMN DKV Study Program has the opportunity to take part in this program and get a grant worth more than 500 million rupiahs which will be used in MBKM Entrepreneurship Internship activities," Fonita said. This PKKM support is expected to allow the VCD department of UMN to make the Entrepreneurship Internship MBKM program a superior one that can be internally and externally useful.
For the Communications Study Program, Cendera Rizky Anugrah Bangun, the Head of the Communications Study Program, said that the Communications department of UMN received a grant for the Humanitarian and Research Project Cluster themed "Post-Disaster Preparedness and Resilience" located in Panggarangan Village, South Lebak. This program'Äôs initiative was developed based on the competence and excellence of the Communications Study Program in developing various communication strategies based on transmedia and ICT. These competencies and advantages are expected to help the efforts of the South Lebak Disaster Mitigation Group to build disaster preparedness through community-based disaster literacy.
"This theme was raised because the Study Program realizes that students also need to be trained to have social sensitivity to the problems around them, and also able to explore existing problems and contribute to providing solutions according to their respective interests and expertise," Cendera explained.
Cendera hopes that the people of South Lebak will adopt the results of this program to improve disaster literacy for disaster preparedness. In addition, when students are involved in this program, they are also expected to prepare students to become college graduates who are competent, flexible and resilient long-life learners (agile learners) and can contribute to the surrounding community.
Also read: Bravo! UMN Communication Studies Study Program Receives A Accreditation.
Then regarding the ISS, Reynaldo, UMN representative for PK-KM ISS-MBKM, explained that in this PKKM program, UMN passed in proposing a system for implementing MBKM at UMN to be better in the future. ISS stands for Support System Institution, which means the role of ISS is to assist MBKM activities from the campus' department and system to support MBKM activities to the maximum.
When asked about the reasons for advancing UMN for ISS-PKKM, "UMN has successfully implemented the MBKM program this year, so to support a better implementation of MBKM, we propose that the program we have implemented can be used as inspiration for this program," Reynaldo explained.
Reynaldo hopes that UMN can have a broad impact on this MBKM program. Not only for everyone at UMN but also for everyone outside UMN so that UMN can help the student learning ecosystem to be even better and improve the quality of the students themselves.
UMN realizes that, of course, there are still shortcomings in the implementation of MBKM at the UMN campus. Therefore, the passing of UMN in PKKM can encourage increased motivation, performance, and outcomes of students who participate in the MBKM program so that it can positively impact society on a broader and sustainable scale.
"Hopefully, UMN can continue to grow, especially in the implementation of MBKM. Besides that, it is also hoped that the PKKM program can be implemented well and can reapply for the following year. UMN can continue conducting the Independent MBKM program by collaborating with top-class industries and universities. So that later, UMN students can enjoy this facility later when they take the MBKM scheme,'ÄĚ Friska concluded.
Congratulations to UMN!
By Levina Chrestella Theodora | UMN News Service
Kuliah di Jakarta untuk jurusan program studi Informatika| Sistem Informasi | Teknik Komputer | Teknik Elektro | Teknik Fisika | Akuntansi | Manajemen| Komunikasi Strategis | Jurnalistik | Desain Komunikasi Visual | Film dan Animasi | Arsitektur | D3 Perhotelan , di Universitas Multimedia Nusantara. www.umn.ac.id