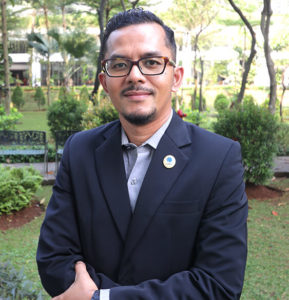 "…Art and Design are not just aesthetics but ignite creative aspirations far ahead as lifelong learners, developing culture and technology in works that penetrate space and time…"
This faculty is where creativity and ideas come to life. Arts and Design studies cover a vast range of artistic activities from drawing, sculpting, painting, animating, graphic designing, and many more. In the Faculty of Arts and Design at UMN, students are encouraged not only to express their creativity but create designs that can help solve societal and environmental problems and be a part of a global change. 
UMN provides up-to-date and complete technology, equipment, and curriculum to fuel students' creativity and prepare them to be in line with the industrial needs and trends. Students are also given a hands-on experience to present their work, opening up an opportunity to turn their ideas into money and graduate with plenty of their portfolio of work. UMN's Arts and Design Faculty provides three study programs: Bachelor's Degree in Visual Communication Design, Bachelor's Degree in Architecture, and Bachelor's Degree in Film & Animation.
For Registration, come and visit!
Kampus UMN , Scientia Garden
Jl. Boulevard Gading Serpong, Tangerang-Banten
Telp. (021) 5422 0808; Fax. (021) 5422 0800
e-mail: [email protected]