Faculty of Technic & Informatics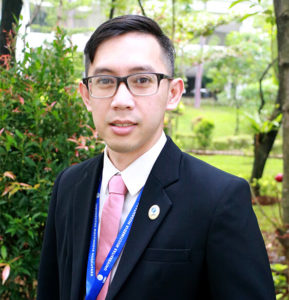 "..The UMN Informatics study program focuses on student learning on artificial intelligence (Artificial Intelligence), Soft Engineering, and Cyber ​​security. Students will be equipped with in-depth knowledge about the world of informatics from the experts. …"
The Information Communication Technology (ICT) world is constantly growing and developing. This growth means new job opportunities due to the need for professional talents to support the development, especially graduates from Technic and Informatics studies. In this faculty, students will learn about computing, automation, developing, designing, and building technology, and many more. The Faculty of Technic and Informatics provides five study programs: Bachelor's Degree in Informatics, Bachelor's Degree in Computer Engineering, Bachelor's Degree in Electrical Engineering, Bachelor's Degree in Engineering Physics, Bachelor's Degree in Information System. 
UMN, as a university with ICT-based curriculums, acknowledges the importance of superior talents in ICT. Therefore, UMN, through our study programs and curriculum, aims to support students to become the pioneers of future technologies nationally and internationally. UMN also encourages students to help sustain and positively change human life and the environment in the industry 5.0 and other future industrial revolutions. 
For Registration, come and visit!
Kampus UMN , Scientia Garden
Jl. Boulevard Gading Serpong, Tangerang-Banten
Telp. (021) 5422 0808; Fax. (021) 5422 0800
e-mail: [email protected]