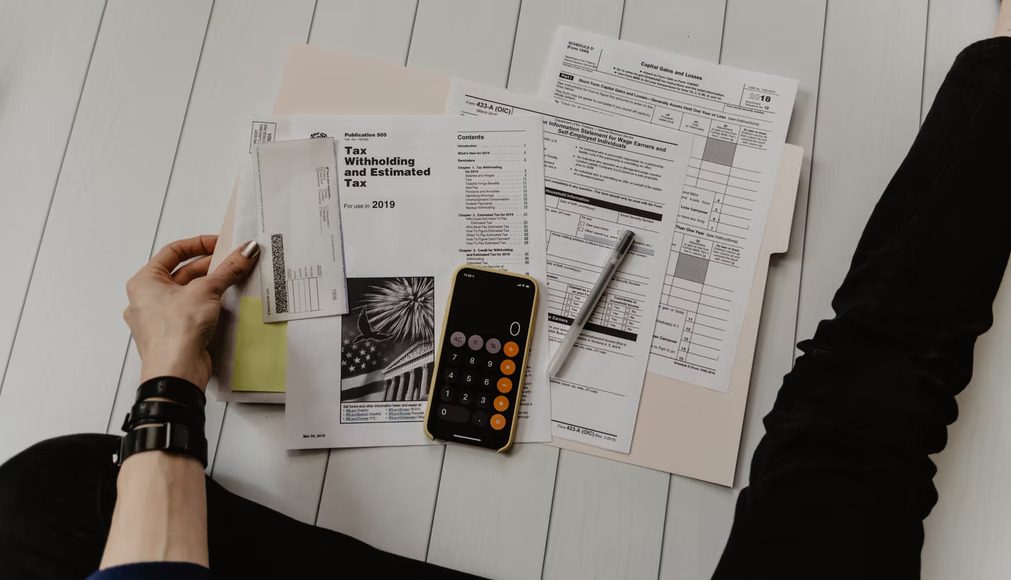 In the business world, a systematic and precise or comprehensive financial management and recording of financial transactions are needed to help keep business operations running well. This is where the science of accounting will be used.
Many people or companies need accounting knowledge. The job prospects are bright and promising. Since the knowledge is sought after, the accounting department is often placed second as the major favored by students in Indonesia.
Although the accounting major has many enthusiasts and good career prospects, this course is not necessarily suitable for everyone. Therefore, before making your final decision, getting to know more about this major is a good idea!
Also watch: UMN Accounting is Really Cool You know: UMN Spodcast Episode 17.
What is an Accounting Major?
Accounting is a major that teaches you about managing a company or business' finances. Accountants (people who work in accounting) will conduct financial management by preparing financial reports that are useful for assisting stakeholders in decision-making.
Accounting students will learn how to analyze and examine financial reports for both internal (management reports) and external (corporate reports) purposes. Then, students are also equipped with knowledge about taxation related to financial statements.
An accounting major is also known as a major who works closely with numbers and finance-related things. Although, students of the accounting major do not only learn about how to count money but also about financial management, marketing management, taxation, accounting information systems, to auditing.
Through the courses learned in accounting, students will understand how to analyze and report financial management information and record financial transactions systematically and comprehensively.
Also read: Part Time Ideas for Students.
Why Should You Study Accounting?
Even though there are many enthusiasts in the accounting major, it's essential to study more about the major before making your final decision. Let's read some of the reasons why you should study accounting.
1. Every sector needs an Accountant
In a company, be it public or private, from the sports, entertainment, to education sectors such as a university, there must be an accountant. Let's say you are uninterested in becoming staff in a company; you can build your public accounting firm or tax consultant business. So it can be said that this accounting major has excellent and broad job prospects.
2. Integrated with Information and Communication Technology (ICT)
In accounting majors, several universities like Multimedia Nusantara University (UMN) have begun integrating accounting with ICT by using various software when learning, such as Oracle, SAP, and Harmony, which help students compile financial reports and other accounting activities.
3. Get certified before graduating from the accounting study program
For those who definitely want to study accounting, you can increase your competency by taking a professional certification in accounting. If you learn at UMN, accounting students will have the opportunity to be certified before graduating! In addition, in your lectures, you will be taught by lecturers with experience and professional degrees in the accounting field. So, if you worry about not being able to get certified, you will be supported by qualified curriculums and lecturers.
Also read: 8 Social Studies majors you should consider when you want to continue studying.
What Does an Accounting Major Study?
Prospective Accounting students will learn about financial statements, taxation, and accounting information systems while studying Accounting.
At the beginning of the year, in semesters 1 and 2, accounting students will be introduced to the basics of accounting, like economics, business, and management. Students will also be introduced to the business industry and the development of multimedia technology.
During the second and third years (semesters 3, 4, 5, and 6), the courses will be narrowed towards ICT-based accounting information systems, taxation science, financial reports, and financial accounting standards. In addition, third-year students will study more regarding their chosen specialization.
Then, fourth-year students (semesters 7 and 8) will do internships in companies or startups, or (simultaneously or separately) carry out all the preparations to work on and complete their final projects.
Also read: Non-Academic Activities That Can Make You Glow-Up.
What to Prepare to Enter an Accounting Major?
What are your thoughts? Are you increasingly interested in studying accounting? Before you get too excited, here are some more things you need to keep in mind before becoming an accounting student.
1. Have an interest in the field of economics and business
The accounting world closely relates to business, economics, and finance. Therefore, accounting can be a suitable major for those interested in business and economics. As explained above, when you enter the accounting department, you will later learn to manage company finances, marketing management, taxation, accounting information systems, and auditing.
2. Good at mathematics
Besides being closely related to economics and business, accounting is also closely related to numbers, calculations, and mathematics. Mathematical calculation skills are needed to calculate various aspects of business finances such as cash, capital, accounts receivable, etc. So, for those who want to major in accounting, the ability to calculate mathematics is beneficial during the lecture process.
3. Thorough and Detailed
Accounting requires you to analyze various documents, slips, types of transactions, and techniques for recording and reporting money. This, of course, involves thoroughness and detail, especially if you are dealing with a huge business or financial management. Therefore, you also need to prepare yourself to become meticulous and detailed.
Also read: 10 Potential College Majors in the Digital Age.
5 Cool Job Prospects for Accounting Graduates
Now, let's go straight to the job prospects.
1. Public Accountant
The public accountant is a job that has official permission from the Minister of Finance to provide public accounting services to the public in Indonesia. The tasks done by a public accountant are pretty extensive, which include auditing, auditing, preparing financial reports, assisting in the taxation sector, to providing advice and input for business management.
Though the job description may be pretty complicated, public accountants in Indonesia have a salary range of roughly 5 million Rupiahs per month. Isn't that great?
2. Auditor
Students majoring in accounting can also work as internal accountants. Simply put, internal accountants only work for one company, not with clients or service users outside the company they work for. One of the positions available when becoming an internal accountant is an auditor. An auditor is responsible for reviewing and improving the company's financial statements and providing suggestions for improvements related to company operations related to financial regulations.
For the salary range, an auditor in Indonesia usually has a salary range of 6 million per month in their first year of work.
3. Tax Consultant
The world of taxation is one area that is closely related to accounting. If you choose this specialization, becoming a tax consultant is one of the careers you can have. A tax consultant is responsible for providing consulting services related to taxation. The parties who receive the consultation are the taxpayers, which is all of us whether now or later, obliged to pay taxes.
Regarding the salary range, a tax consultant in Indonesia usually has a salary of 3-7 million per month.
4. Financial Planner
Accounting graduates skilled in management, reporting, and accounting can become financial planners. A financial planner is responsible for providing advice on various financial plans. However, remember that financial planners have a lot of factors that must be considered to do proper financial planning. 
Economic conditions, lifestyle, income, life goals, priorities, and financial goals are some factors that a financial planner needs to consider. Even after giving advice, a financial planner must monitor their client's financial condition and provide new solutions when problems arise.
The salary range for financial planners in Indonesia is around 8 million per month. However, this is also relative because each financial planner may offer services at different prices.
5. Government Accountants
In addition to working in the private sector, it is also possible for an accountant to work in the government sector. Various government agencies at various levels require the services of an accountant. For example, the Coordinating Ministry for the Economy, Ministry of Transportation, BPK, and BNN need many accountants to assist financial management so that their operations continue to run smoothly for the benefit of the community.
The average salary range for a government accountant in Indonesia is 4-8 million per month.
There's the profile and complete information about accounting majors and their promising job prospects. For those of you who want to become accounting students, you need to strengthen your counting or math skills, okay?
In this digital era of 4.0, majoring in accounting is one of the skills sought for in the job market. Therefore, the competition is also fierce! For those interested in this major, you can also learn more about the accounting department at Multimedia Nusantara University through the official UMN website.
Sources:
umn.ac.id

Glints.com

Campus.quipper.com
By Iglo Montana | UMN News Service
English translation by Levina Chrestella Theodora
Kuliah di Jakarta untuk jurusan program studi Informatika| Sistem Informasi | Teknik Komputer | Teknik Elektro | Teknik Fisika | Akuntansi | Manajemen| Komunikasi Strategis | Jurnalistik | Desain Komunikasi Visual | Film dan Animasi | Arsitektur | D3 Perhotelan , di Universitas Multimedia Nusantara. www.umn.ac.id