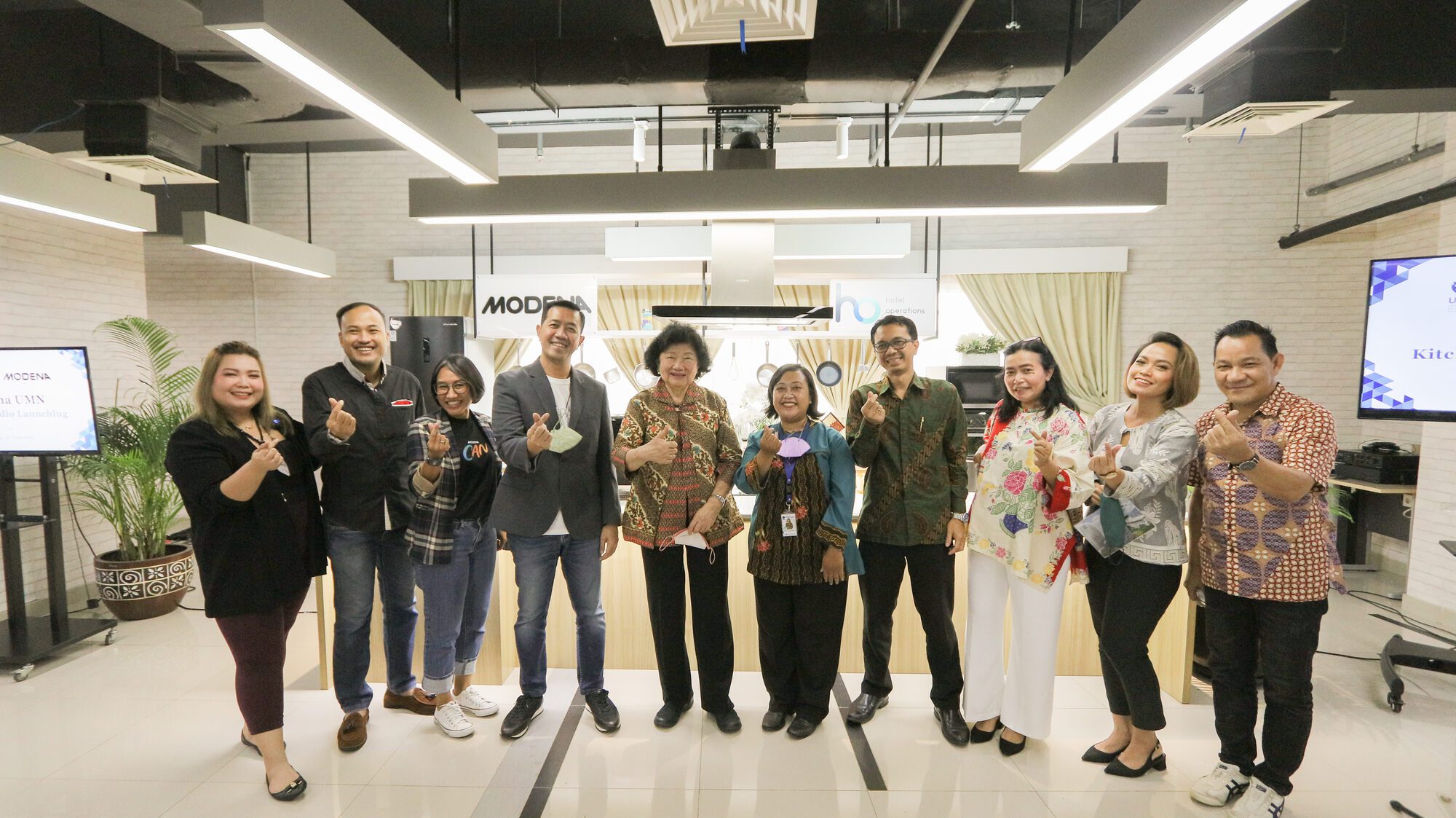 UMN and MODENA collaborated and launched a Kitchen Studio Lab for the UMN hospitality study program. (Doc. UMN)
TANGERANG 'Äď Multimedia Nusantara University (UMN) and MODENA inaugurated their collaboration with the launch of the Kitchen Studio Lab on the UMN Campus Friday (17/06/22). The event also invited Chef Christo Tjahjanto to conduct a cooking demonstration and top off the inauguration.
The inauguration of the Kitchen Studio launch was represented by Dr. Friska Natalia, Vice-Chancellor 1 of Academic Affairs at UMN, Prof. Dr. Muliawati G Siswanto, Vice-Chancellor IV of Relations and Cooperation at UMN, Oqke Prawira, Chair of the UMN Hospitality Study Program, and Bagus Yudha Prastowo, Director of MODENA. Various students and media were also present to celebrate this collaboration.
The kitchen studio inaugurated on Friday (17/06/22) is a form of cooperation between MODENA and UMN to accommodate the teaching and learning process of the Hospitality Associate Degree Program at UMN. The inauguration of the collaboration between UMN and MODENA was accompanied by a cooking demo of the menu 'ÄúChicken Charsiew with Steam Pao'ÄĚ and 'ÄúSpices Coffee'ÄĚ, which was practiced by Chef Christo using the kitchen tools from MODENA.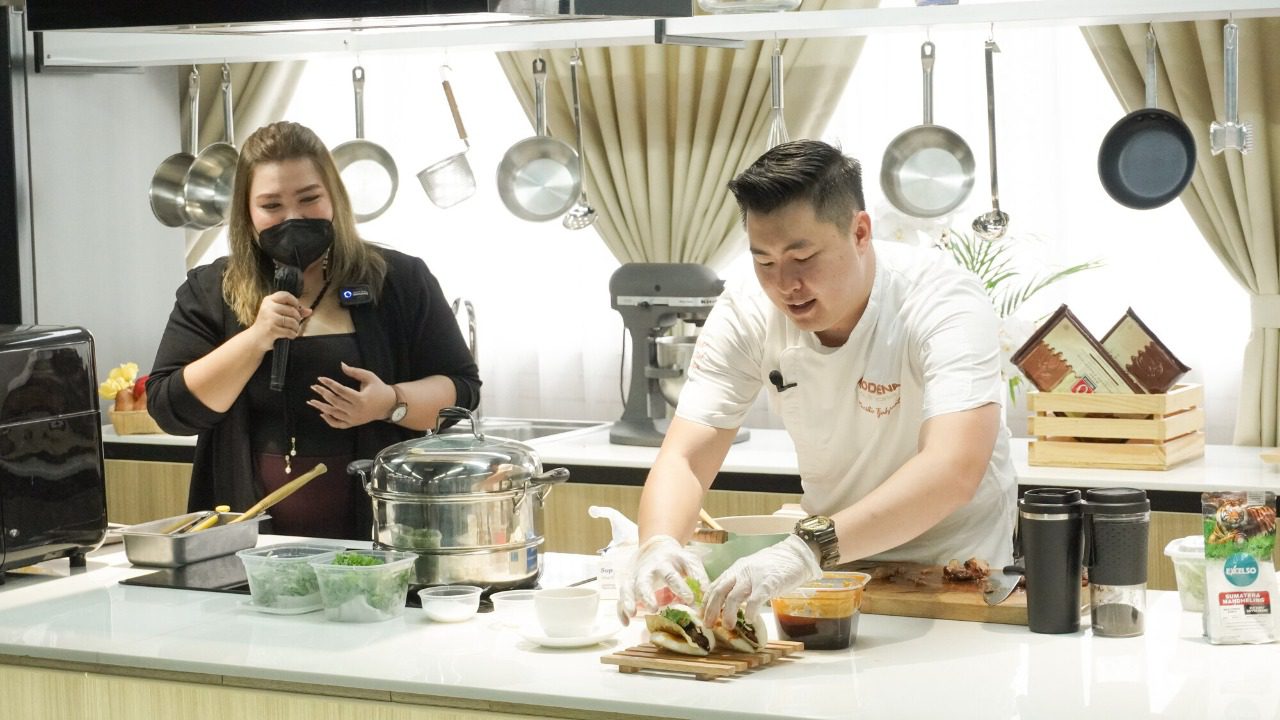 Chef Christo Tjahjanto conducted a cooking demo using MODENA cooking tools. (Doc. UMN)
'ÄúThank you very much for your cooperation so that this morning the launching of a kitchen studio between MODENA and UMN can be carried out. Hopefully, this collaboration will align with the government's vision to improve the creative industry and produce entrepreneurs, especially in the culinary field," said Friska.
MODENA is one of the leading providers of household appliances in Indonesia. This home appliance manufacturer was born in the 1960s in Italy and eventually expanded to Asia in the 1980s. It is hoped that collaboration with prominent companies such as MODENA can broaden the horizons of UMN students in the field of cooking professionally. UMN encourages UMN hospitality graduates to become not only workers but also become entrepreneurs.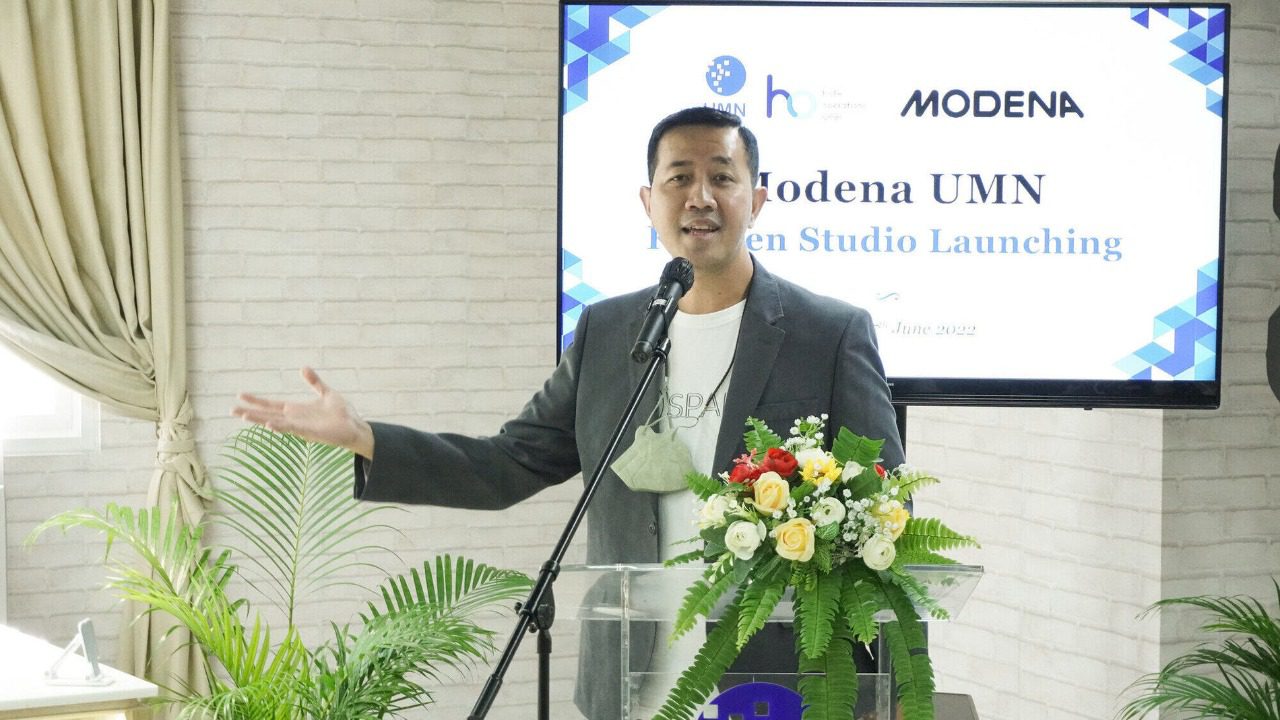 Bagus Yudha Prastowo, the Director of MODENA. (Doc. UMN)
Bagus Yudha Prastowo, the Director of MODENA, expressed his joy regarding this collaboration. He shared that after working together for more than 40 years, MODENA has aims to give back to the public. 'ÄúMODENA offers household appliances that have elements of technology in them. The technology we use is used to give back to the community," Bagus said.
MODENA also collaborates with several professional associations, such as the Association of Culinary Professionals (ACP); they also work with various Non-Governmental Organizations (NGOs) to empower friends with disabilities and help them channel their talents to work. It's good to share that some graduates have even managed to have their own businesses and are successful.
This collaboration with UMN is MODENA's first collaboration with campuses. Even so, it is believed that this collaboration will produce outstanding results. 'ÄúMODENA already has the tools and structure, and UMN already has the curriculum and support from the government. We believe this collaboration can produce staff in the hospitality sector who are ready to use," said Bagus.
UMN and MODENA shared that their collaboration won't stop here. It is hoped that this collaboration will not only improve the competence of UMN students but also other students in Indonesia. Both parties wishes to pique the interest of Indonesian youths in the world of hospitality and FnB.
*by Levina Chrestella Theodora | UMN News Service
Kuliah di Jakarta untuk jurusan program studi Informatika | Sistem Informasi | Teknik Komputer | Teknik Elektro | Teknik Fisika | Akuntansi | Manajemen| Komunikasi Strategis | Jurnalistik | Desain Komunikasi Visual | Film dan Animasi | Arsitektur | D3 Perhotelan | International Program, di Universitas Multimedia Nusantara. www.umn.ac.id