The communications department from Hasanuddin University and UMN held a comparative study. (Doc. UMN)
TANGERANG – On Wednesday (13/04/22), the Department of Communication of Hasanuddin University conducted a comparative study with the Faculty of Communication of Multimedia Nusantara University (FIKOM UMN).
This comparative study aims to establish good relations and cooperation between the two departments. Not only that but this comparative study is also expected to have an impact on the insights of Hasanuddin University students and lecturers, especially regarding the management and development of an integrated learning laboratory in the UNHAS department.
UNHAS representatives visited several UMN facilities, namely the Collaborative Room and Collabohub, which were equipped with laboratories, such as Collabo space, mind, tech, insight, virtue, and sound. These technological devices help students actively have interactive discussions to design a concept.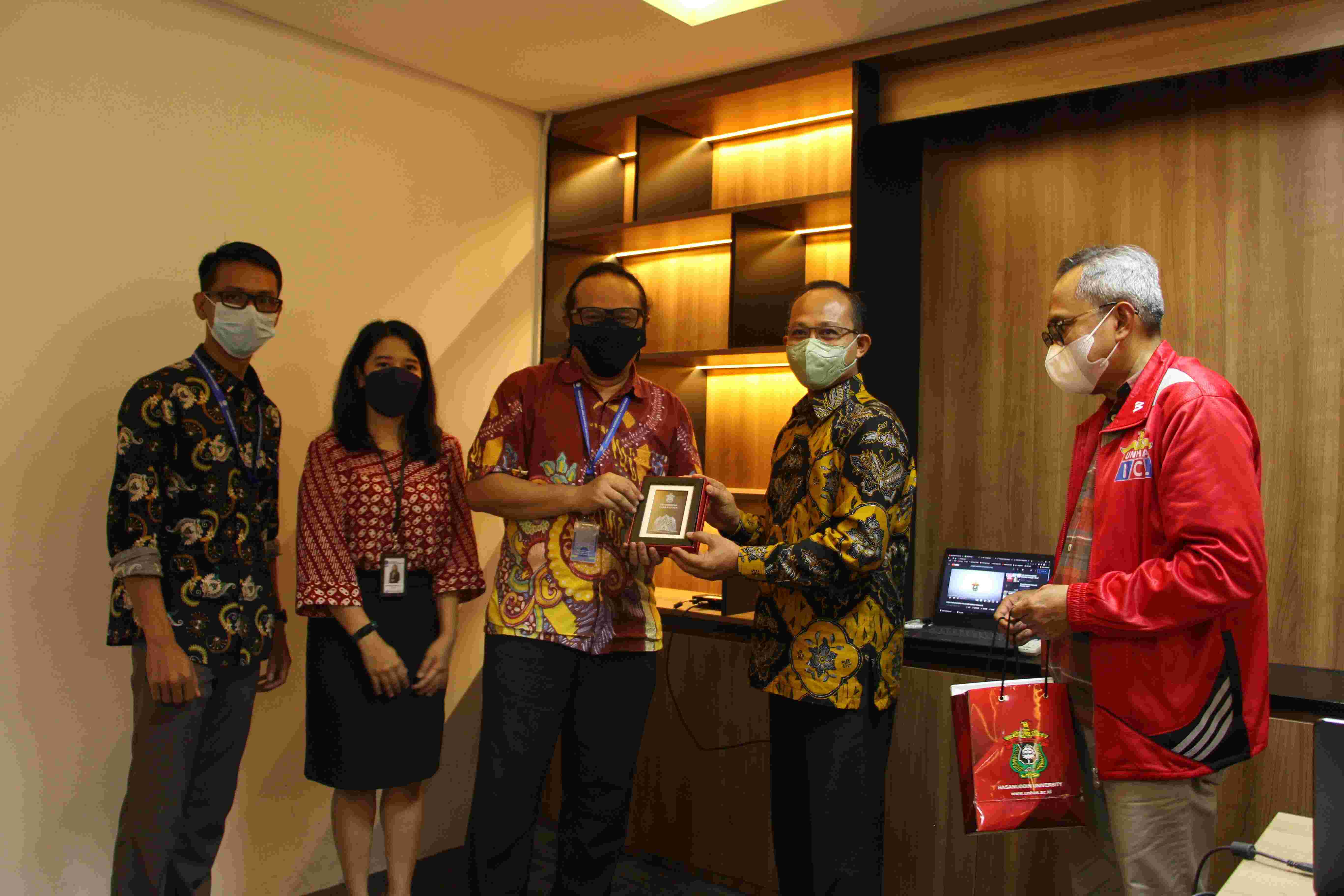 UMN trains students to learn and utilize facilities, such as press conference simulation rooms, meeting rooms, FGD (Focus Group Discussion) rooms, mini green screen studios, to mini sound recording studios that can be used together. UNHAS participants also toured other UMN facilities, namely the News Room, Broadcast Lab, and Photo Lab, which are equipped with information and communication technology devices according to operational standards so that students can improve their creativity and innovation competencies.
Also read UMN Joins the 2022 National Community Service Program
Previously on a different occasion, Inco Hary Perdana, the Head of the Strategic Communication Study Program, explained that a campus is a place for learning and a simulation arena for the world of work. 'ÄúI have a saying, 'Äėgood communications, great connections.'Äô So it is hoped that UMN can not only provide a learning space, but also provide work-life simulations for students. In the world of industry, we don'Äôt work alone. We have to keep brainstorming, generating ideas, concepts, so we have to meet a lot of people. Facilities like the Collaborative Room serves this purpose which trains students,'ÄĚ Inco shared on Wednesday (02/05/2018) at the UMN Newsroom.¬†
As hosts, we also provide talents to demonstrate the use of the lab so that UNHAS friends have a general idea regarding the use of facilities. Through this comparative study, we hope that the objectives of the Department of Communications of Hasanuddin University can be realized. What's more, this is a great first step for both parties to forge future collaborations.
by Silvia Cleninca
Kuliah di Jakarta untuk jurusan program studi Informatika| Sistem Informasi | Teknik Komputer | Teknik Elektro | Teknik Fisika | Akuntansi | Manajemen| Komunikasi Strategis | Jurnalistik | Desain Komunikasi Visual | Film dan Animasi | Arsitektur | D3 Perhotelan | International Program, di Universitas Multimedia Nusantara. www.umn.ac.id