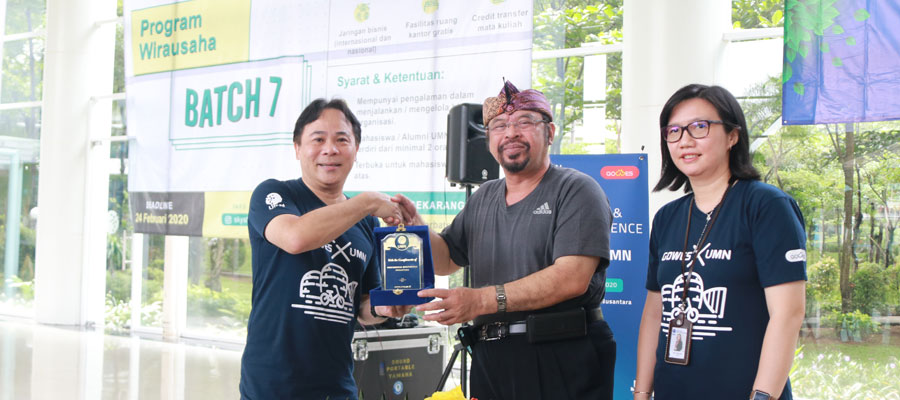 TANGERANG – Universitas Multimedia Nusantara (UMN) is committed to continue to make a good contribution to the environment. One of them is the reduction of carbon emissions from motor vehicles. This was conveyed by UMN Rector Ninok Leksono during the inauguration of GOWES in the UMN Lobby on Friday (21/2).
As an effort to reduce carbon emissions, UMN cooperates with GOWES, an application-based bicycle sharing service. The cooperation was inaugurated through the signing of a Memorandum of Understanding (MoU) conducted by Vice Rector III for Student Affairs Ika Yanuarti and President Director of PT Surya Teknologi Perkasa (STP) Iwan Suryaputra in the Annex Room, PK Ojong–Jakob Oetama Tower UMN.
Also Read: Umn and Gowes Cooperation in The Movement to Reduce Carbon Emissions karbon.
"Students can participate, can participate in cycling to reduce their carbon footprint, in addition, students also become healthy. I hope students want to cycle both to near and far but still affordable by bicycle, "explained Ika.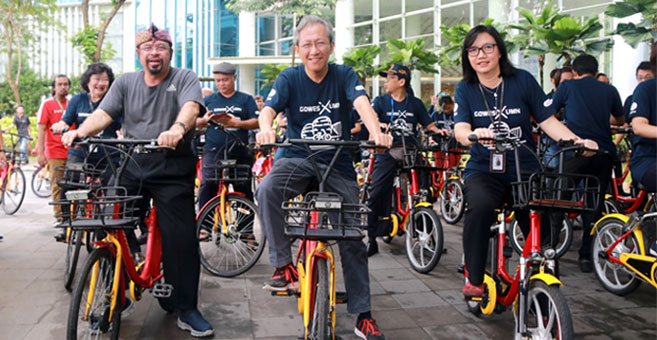 Meanwhile, GOWES feels proud and grateful because UMN welcomed them so well.

"We hope that the presence of GOWES can support the activities of all UMN academic community as a green campus, facilitate mobility and of course encourage a healthier lifestyle," said Iwan.
Read also : UMN Gandeng GOWES Provide Bicycles to e-Scooters for Students
There are three GOWES products in UMN, including bicycles, electric bikes (e-bikes) and electric otoped (e-scooter). UMN academics can use this service free of charge until the end of February. But from March 1, GOWES services will cost around Rp 3,000 to Rp 7,500 per hour, depending on the type of vehicle used.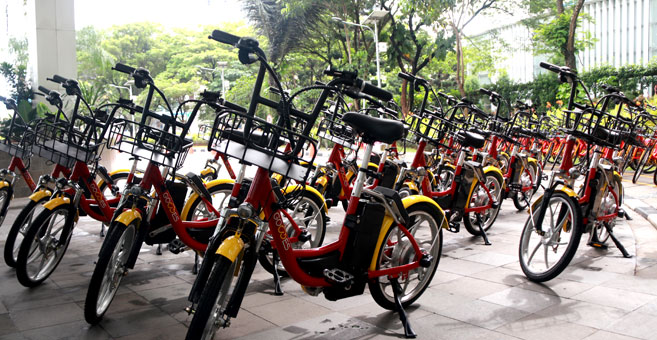 Users do not need to make GOWES returns to a certain point. Users can leave it anywhere while it is still within gowes operational area. In addition to UMN, GOWES parking is also available in DORMITORY UMN, Scientia Resicence Apartment, Summarecon Mall Serpong, and housing around UMN.

"If the parking lot is from our application it looks location anywhere. Actually, if you want to use GOWES products in (Apartment) Scientia can just park in the car park of the motorcycle. I don't think it matters. Origin does not hinder order," concluded Iwan.

GOWES is one of the products of PT Surya Teknologi Perkasa, a company engaged in information technology. The cooperation between UMN and GOWES was initiated by the Ministry of Student Affairs of UMN and Building Management of UMN as a breakthrough to reduce carbon emissions. This effort is in line with the predicate received by UMN, namely the greenest Private University (PTS) in Jakarta in 2019 and the ASEAN-level Energy Saving Building in 2019. (MC/CRA)
*by Melinda Chang – Universitas Multimedia Nusantara News Service
Kuliah di Jakarta untuk jurusan program studi Informatika| Sistem Informasi | Teknik Komputer | Teknik Elektro | Teknik Fisika | Akuntansi | Manajemen| Komunikasi Strategis | Jurnalistik | Desain Komunikasi Visual | Film dan Animasi | Arsitektur | D3 Perhotelan | International Program, di Universitas Multimedia Nusantara. www.umn.ac.id