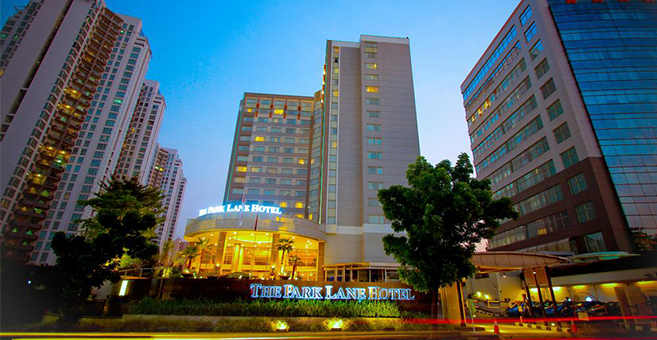 UMN Jalin Kerja Sama dengan The Park Lane Hotel
Ada kabar gembira buat mahasiswa UMN yang punya cita-cita untuk magang bahkan bekerja di industri perhotelan. Setelah sebelumnya bekerja sama dengan jaringan Hotel Santika dan jaringan Hotel Archipelago International, kini UMN menandatangani nota kesepahaman dengan hotel bintang 5, The Park Lane Hotel yang berada di Jakarta.
Melalui kerja sama ini, maka The Park Lane Hotel mengharapkan akan ada mahasiswa D3 Perhotelan UMN yang nantinya bisa direkrut dan langsung bekerja di sana. "Kami berharap melalui proses magang dan perekrutan karyawan, mahasiswa terbaik UMN bisa masuk dan berkarya di Park Lane Hotel," ungkap Director of Learning Park Lane Hotel Tedi Irawan.
Kerja sama ini juga diharapkan dapat berdampak langsung dalam meningkatkan kualitas serta peluang lulusan UMN agar lebih siap dan dapat terserap langsung di dunia kerja.
(Baca juga: Prodi Perhotelan UMN Tanda Tangani MoU dengan Archipelago International)
Selain magang dan kerja full time, perjanjian ini juga memberikan kesempatan bagi pihak Park Lane Hotel untuk ikut serta dalam kegiatan-kegiatan yang diadakan di UMN seperti campus hiring, Career Day, hingga memberikan Sharing Session.
Nota kesepahaman ini ditandatangani di Universitas Multimedia Nusantara pada Senin (22/5) oleh Wakil Rektor UMN Prof. Muliawati G. Siswanto dan Director of Learning Park Lane Hotel Tedi Irawan.(*)
by Grace Natali – Universitas Multimedia Nusantara News Service

Kuliah di Jakarta untuk jurusan program studi Teknik Informatika | Sistem Informasi | Sistem Komputer|Akuntansi|Manajemen|Ilmu Komunikasi | Desain Komunikasi Visual, di Universitas Multimedia