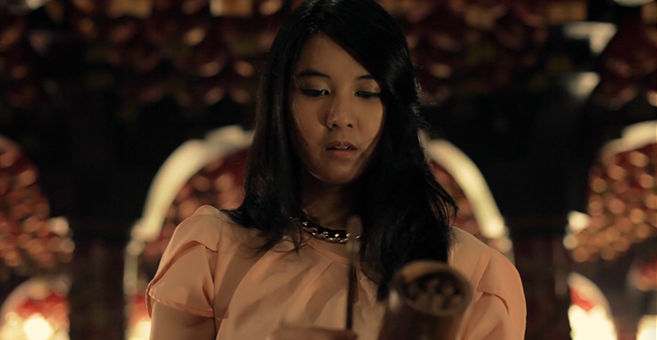 Suan Ming Hipnotis Tiga Festival Film Internasional
Pesona kebudayaan Tiongkok di Indonesia ternyata masih sangat menarik untuk diangkat. Buktinya, film pendek Suan Ming (Straw in The Wind) karya empat mahasiswa Digital Cinematography UMN berhasil dilirik oleh tiga festival film internasional.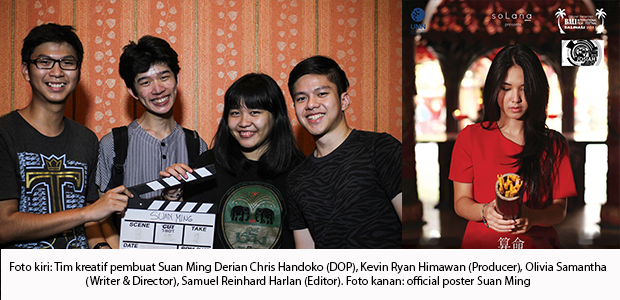 Suan Ming nantinya akan diputar di dua festival film internasional, yaitu Josiah Media Festival 2015 di San Antonio, Texas dan Bali International Film Festival 2015. Keduanya akan berlangsung di bulan September. Prestasi film pendek bergenre drama ini tak hanya berhenti di situ saja. Suan Ming juga menjadi nominator kompetisi film bergengsi ISFVF Beijing Film Academy 2015 yang akan berlangsung pada (18/10) – (25/10) mendatang.
Awalnya Kevin Ryan Himawan (Produser) tak menyangka film yang ia buat bersama dengan Olivia Samantha (Scriptwriter & Director), Samuel Reinhard Harlan (Editor), dan Derian Chris Handoko (DOP) ini akan mencapai prestasi seperti itu. Kevin mengaku terkejut sekaligus bangga.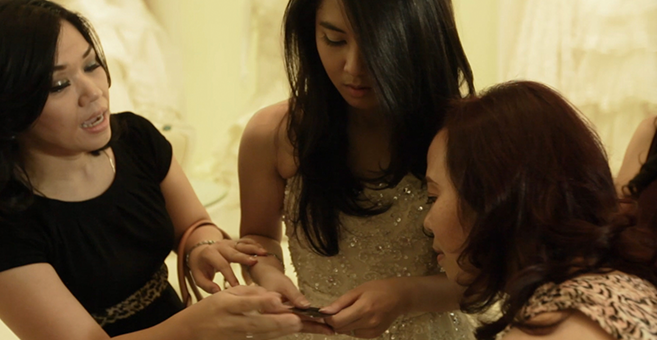 "Bisa discreening di festival internasional saja sudah senang apalagi bisa tembus ke ajang International Student Film and Video Festival Beijing. Di sini, Suan Ming menjadi satu-satunya nominator yang berasal dari Indonesia. Bahkan, tak banyak juga perwakilan film dari negara-negara ASEAN. Di sini nantinya, Suan Ming akan berkompetisi dengan banyak film besutan mahasiswa-mahasiswa universitas film bergengsi di mancanegara," jelas Kevin.
Menurut pria yang baru saja lulus dari UMN bulan Mei lalu ini, Suan Ming banyak dilirik oleh festival-festival mancanegara karena mengangkat keunikan budaya Tionghoa di Indonesia. Banyak keturunan Tionghoa Indonesia yang masih mempercayai kebenaran suan ming atau ramalan Cina yang melatarbelakangi film ini. Banyak pula dari mereka yang kemudian mengambil keputusan berdasarkan hasil ramalan ini.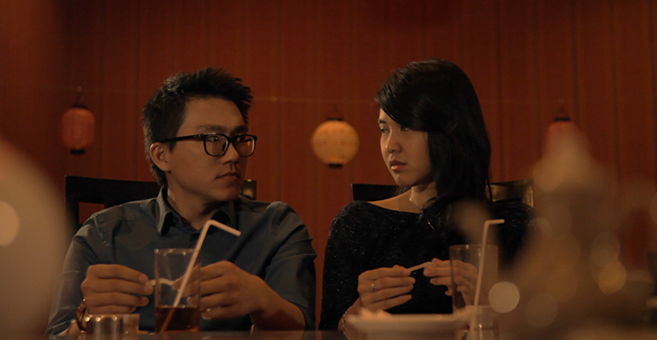 Salah satunya adalah Mei, tokoh wanita yang diceritakan akan menikah dalam film berdurasi 10 menit ini. Sebagai wanita muda di usia 20-an yang akan segera menikah, banyak pikiran yang berkecamuk di dalam dirinya. Di tengah kegalauannya, Mei kemudian mendapatkan sebuah fortune cookies yang isinya menyatakan bahwa sebaiknya ia tidak menikahi pasangannya saat ini.
Kemudian, untuk mencari jawaban dari kegelisahannya, Mei mendatangi seorang peramal yang pada akhirnya malah mengatakan bahwa ia dan pasangannya memang tidak berjodoh. Hal ini menjadi pukulan telak bagi Mei dan membuat perasaannya menjadi semakin campur aduk. Keputusan Mei untuk melanjutkan pernikahan atau membatalkannya menjadi kunci utama film ini.
Kevin berharap prestasi Suan Ming di kancah nasional dan internasional akan terus bertambah. Ke depannya, ia pun berharap akan semakin banyak karya yang bisa ia dan ketiga temannya hasilkan untuk menambah khazana perfilman Indonesia.
Semangat berkarya dan teruslah mengukir prestasi Kevin, Olivia, Samuel, dan Derian!(*)
Kuliah di Jakarta untuk jurusan program studi Teknik Informatika | Sistem Informasi | Sistem Komputer | Akuntansi | Manajemen | Ilmu Komunikasi | Desain Komunikasi Visual, di Universitas Multimedia Nusantara. www.umn.ac.id