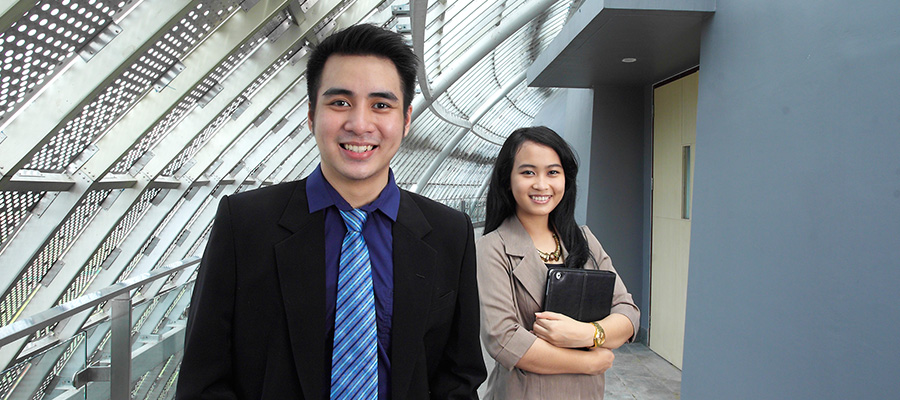 Universitas Multimedia Nusantara (UMN), a fast growing university and member of Kompas Gramedia, has a vision to become a leading university in ICT-based field. Located in Gading Serpong, Tangerang, UMN has a new eco green tower (New Media Tower) to support either students' academic or non-academic life. We're committed to deliver highly competent graduates with good character and technopreneurship skills, so we invite highly qualified candidates to join us as:
Requirements:
Hold Master or Doctoral Degree in related field from reputable university

Has knowledge with:
Visualization in architectural design/digital fabrication processes and technologies/Building Information Modelling (BIM)/generative and parametric design.

Structural design/structures and envelopes technology.

Environmental Technology in Building for comfortable indoor environments/Building Technologies to minimize energy use (Green Building/Net Zero Energy Building) including acoustic & lighting.

Preferable to have an Architect License.
Requirements:
a. Candidates must possess a Doctoral Degree (PhD) of Design from a reputable university.
b. Doctoral candidates are welcome to apply.
c. Has experience: 
Handling multimedia project/game/simulation/website/mobile applications as visual programmer

Game mechanics/curve level/balance; and solve problems with art divisions

As lead artist/visual art/multimedia/simulation/game/website/mobile application

UI/UX designer
d. Has knowledge with:
Multiplatform visual programming techniques and unity engine

Develop and implementation visual 2D and 3D and/or visual art in multimedia/simulation/game/website/2D and 3D applications

Develop web and digital applications

Mass communication/copywriting/media study
Requirements:
Candidate must possess at least Masters or Doctoral degree in related majors to ICT, Art and Design

Doctoral candidates are welcome to apply

Having very good understanding about Editor Offline Online/Camera Works/Aesthetic in Film/Film History/Creative Research/Film Theory/Film Production/Animation History/Animation Production/Technology based Digital Art & Visualization
FACULTY OF ENGINEERING AND INFORMATICS
Requirements:
Hold Master or Doctoral Degree in Communication/Journalism/Media Studies from reputable university

Areas of expertise: Media Research Method/Web Apps for Journalism/News Graphics and Design
Requirements:
Hold Master or Doctoral Degree in Communication (Public Relation/Marketing Communication) from reputable university

Proficient in Learning Management System
Requirements:
Hold Doctoral Degree in Strategic Communication/Public Relations/Marketing Communication from reputable university

Candidate who has JJA and/or publication is preferable
General Requirements for Lecturers:
At least 2 years of teaching or work experience in the related fields required for these positions

ICT (Information and Communication Technology) literate

Candidate who has JJA and/or publication is preferable

Good English Proficiency (at least 6.5 IELTS score with minimum of 6.0 in each category)

Lifelong learning and passionate to conduct "Tridharma Perguruan Tinggi" (Education, Research, and community outreach)

Exceptional communication skills (both verbal & written), able to work independently, and collaborate in a team.
HOW TO APPLY?
Fill out Applicant's Identity Form:




Lecturer:

download here


Staff:

download here

Send the completed Applicant's Identity Form, your updated CV, Diplomas, and Transcripts to recruitment@umn.ac.id