Today Korean culture is growing in Indonesian society, especially among young people. Not only in terms of trends, fashion and lifestyle, education in Korea is also one of the promising factors for indonesian society. Currently, universities in South Korea have been widely seen by the Indonesian people to continue their education, both for Bachelor', Master's and Doctoral levels.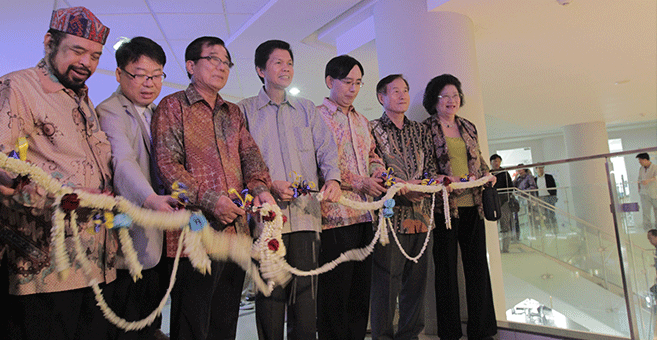 Related to this, Multimedia Nusantara University (UMN) has demonstrated its initiative to participate in education with South Korea. Some forms of cooperation in the academic field that have been done include opening opportunities for internships and providing advanced study scholarships at several universities in South Korea, one of which is with Silla University, Busan.
Not stopping there, UMN and Silla University also formed a non-academic program for the formation of skills and soft skills of students, especially in the field of culture and sports through the opening of korea center Silla UMN (KCSU) held on Friday , (29/5) at umn campus. KCSU was formed as a forum that facilitates UMN students and the public who want to get to know more about Korean culture and have the opportunity to continue their studies and work in the ginseng country.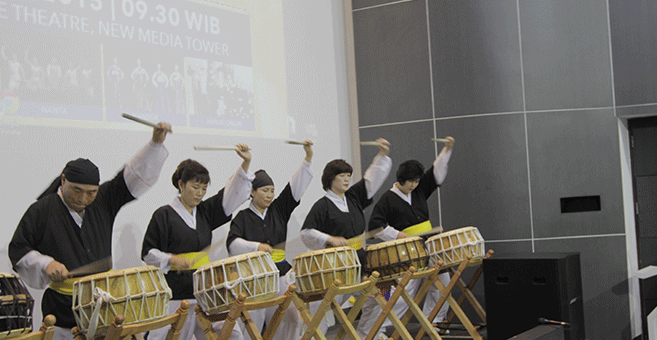 Some things that can be done at KCSU include learning Korean, learning Korean culture (dancing, singing, watching Korean movies), and getting more information about scholarships to South Korea. Both UMN students and the public can take classes organized by registering with KCSU. UMN's Qorie Student Activity Unit focusing on Korean culture will be responsible for managing the running of the programs taking place at KCSU.
The inauguration of KCSU at umn lecture hall was held with great fanfare. Also attended by the rectorate of UMN, Chairman of Korea РIndonesia Friendship Association, Director of Silla Korean Center, Education Attach̩ of the Korean Embassy, journalists from Dong A Newspaper, as well as other invited guests. The event featured Nanta show (by Korean Center Banten) as well as traditional flute dae geum (by Korean Cultural Center Indonesia).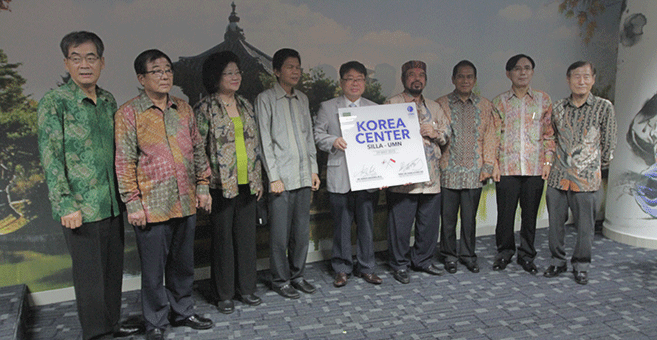 As a form of friendship between Korea and Indonesia, Korean guests have made large donations to social foundations such as the Tzu Chi Buddha foundation and Seong Kyong Deuk. Furthermore, there was a flower cut on the doorstep of KCSU as well as the signing of a cooperation charter.
Prof. Dr. Muliawati G. Siswanto as Vice Rector for Relations and Cooperation of UMN hopes that with this cooperation, relations between the two countries become closer. "Hopefully this cooperation will strengthen relations between the two countries, especially the two universities. In addition, it is also expected that this cooperation will make it easier for UMN students to continue their studies and want to work in Korea," said Muliawati. He also said the UMN itself did not rule out the possibility to establish cooperation and open cultural centers from other countries. (*)
Kuliah di Jakarta untuk jurusan program studi Teknik Informatika | Sistem Informasi | Sistem Komputer | Akuntansi | Manajemen | Ilmu Komunikasi | Desain Komunikasi Visual, di Universitas Multimedia Nusantara. www.umn.ac.id