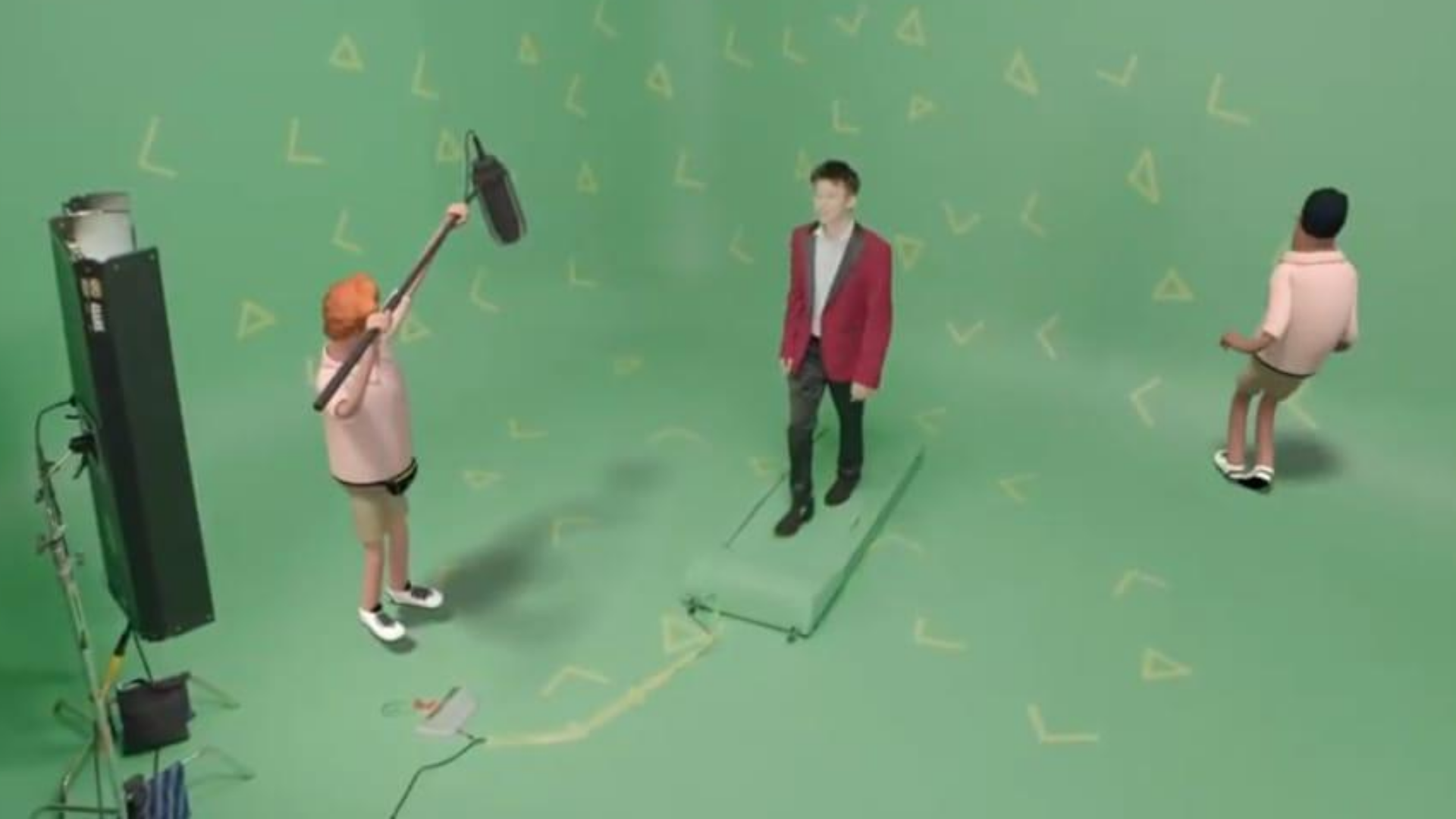 SAM-UMN Pictures Ikut Ambil Bagian dalam Produksi Video Klip Rich Brian
TANGERANG – SAM, karakter fiksi ciptaan UMN Pictures masuk ke dalam video klip lagu terbaru Rich Brian yang berjudul "Love in My Pocket". Kemal Hasan, Kepala UMN Pictures menjelaskan proses dibalik masuknya SAM ke video klip tersebut sebagai 'riding the wave'.
Pada 9 Juli 2020, Rich Brian – rapper asal Indonesia yang namanya mendunia – merilis video klip untuk lagu terbarunya, "Love In My Pocket". Video klip ini dibuat seolah belum selesai dengan green screen yang sama sekali tidak disunting. Idenya, Rich Brian dan tim kreatifnya mengajak penggemar untuk berkreatifvitas dengan menyunting 'unfinished video' tersebut.
Universitas Multimedia Nusantara melalui UMN Pictures ikut ambil bagian dalam proses kreatif ini. Diunggah di channel youtube The World of SAM, video "Love in My Pocket" ini dimasukkan karakter SAM yang merupakan karakter fiksi ciptaan UMN Pictures. "Sam ini sebenarnya adalah tokoh yang mau kami lempar sebagai ordinary guy, dia bukan siapa-siapa, dia adalah kita sehari-hari. Sam ini akan menjadi tokoh yang mendokumentasikan fenomena atau kebiasaan-kebiasaan sosial yang tidak pernah tercatat," ungkap Kemal.
Proses pembuatan video Love in My Pocket featuring SAM ini memakan waktu lima hari. Proses dimulai dari merekam gerak menggunakan alat motion capture. Sensor-sensor motion capture ini dipasang pada titik tekuk tubuh seorang model. Kemudian model yang dipasangi sensor tersebut bergerak sesuai gerakan yang nantinya akan menjadi gerak SAM. Data-data yang diambil dari motion capture tersebut kemudian dikirim ke dalam sebuah aplikasi untuk dibaca dan diolah menjadi gerakan karakter SAM. Terakhir, karakter SAM yang sudah bisa bergerak kemudian dimasukkan ke dalam video klip "Love in My Pocket".
"Saya pakai istilah 'riding the wave'. Setelah Rich Brian launching video klip, kami melihat di dalam video itu ada pesan bagaimana komunitas bekerja dan bagaimana sebuah konten bekerja. Video tersebut memberi peluang untuk siapapun yang merespon video tersebut bisa masuk ke international market," ungkap Kemal menjelaskan semiotika di balik konsep video klip Rich Brian ini. Lebih lanjut mengenai 'riding the wave', Kemal menjelaskan: dengan sama-sama saling 'mengendarai', video klip Rich Brian terbantu tersebar melalui channel The World of SAM, namun UMN Pictures juga punya statement bahwa SAM ikut ambil bagian dalam produksi video klip tersebut.
Akses informasi terbuka lebar dalam era digital. Setiap media bisa menjadi tempat untuk belajar dan menciptakan karya. Informasi yang bisa diakses siapapun untuk kebutuhan apapun ini bisa diibaratkan sebagai ombak dan konsep 'mengendarai ombak' menjadi satu cara untuk mengikuti arus perubahan dan perkembangan teknologi multimedia termasuk dalam dunia industri.
"UMN termasuk salah satu universitas yang mau meng-eksplore alat-alat yang bahkan di industripun masih awal. Artinya, UMN menjadi kampus yang mau beradaptasi dan kemudian bisa beradaptasi lebih cepat pada perkembangan teknologi yang merupakan dasar dari perkembangan multimedia," ungkap Kemal saat menjelaskan alat-alat yang digunakan untuk memproduksi video Love in My Pocket featuring SAM yang dimiliki oleh laboratorium Fakultas Seni dan Desain UMN ini. Ia berharap, dengan fasilitas yang disediakan UMN, mahasiswa akan mampu beradaptasi lebih cepat pada dunia industri yang akan dihadapi sebenarnya. (SN)
* by Stephanus Novi – Universitas Multimedia Nusantara News Service
Kuliah di Jakarta untuk jurusan program studi  Informatika | Sistem Informasi  | Teknik Komputer  | Teknik Elektro  | Teknik Fisika  | Akuntansi  | Manajemen | Komunikasi Strategis  | Jurnalistik  | Desain Komunikasi Visual  | Film dan Animasi  | Arsitektur  | D3 Perhotelan  | Program Internasional , di  Universitas Multimedia Nusantara . www.umn.ac.id