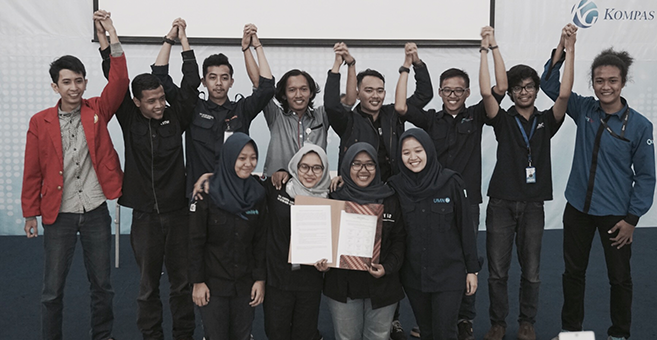 Televisionair 2017, Kolaborasi Manis antara UMN TV dan AJI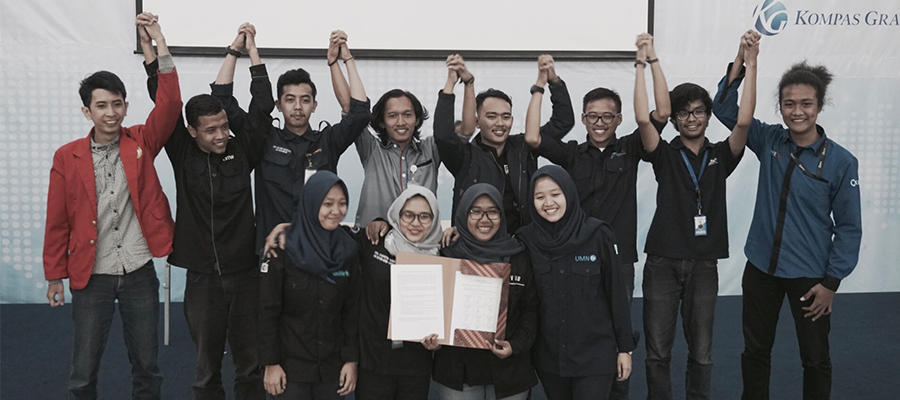 UMN TV berkolaborasi dengan Aliansi Jurnalis Independen (AJI) mengadakan Televisionair 2017 pada 16 dan 17 Maret 2017 yang merupakan acara rutin tahunan di Universitas Multimedia Nusantara (UMN). Acara yang mengangkat tema "Mencari Jati Diri Televisi Kampus" ini diangkat untuk mengetahui peran televisi kampus yang ada sehingga dapat memberikan dampak positif bagi lingkungan di sekitarnya. Acara ini terdiri dari rangkaian kegiatan yaitu seminar A to Z of Media Convergence by VOA Indonesia dan People and Stories with Alvin Adam, workshop How to be a Good News Anchor with Frisca Clarissa from Kompas TV, sharing and discussion, dan ditutup dengan deklarasi Asosiasi Televisi Kampus Indonesia (ATKI).
Sharing and Discussion yang menjadi rangkaian awal proses pembentukan ATKI menghadirkan Bowo Usodo dari Jaringan Radio Komunitas Indonesia (JRKI), Agung Sedayu dari Ketua Presidium Forum Alumni Aktivis Perhimpunan Pers Mahasiswa Indonesia (FAA PPMI) sebagai pembicara yang dimoderatori oleh Bayu Wardhana dari AJI. Hasil diskusi tersebut menghasilkan ATKI yang dideklarasikan bersama 12 televisi kampus yang ada yaitu UMN TV, DNK TV, FIVE TV, Bandung OKE TV, TV UAD, Budiluhur TV, SIGMA TV, UNTIRTA TV, MMTC TV, UPN Televisi, Suka TV, dan UNHAS TV.
Selain rangkaian kegiatan yang ada, UMN TV juga mengadakan lomba vlog reporting dan public service announcement (PSA), yang terbuka untuk umum. Juara Pertama lomba vlog reporting dimenangkan oleh Rizky Jamal Azmi (SMAN 4 Tangerang), Juara Kedua Annisa Putri (UMN), Juara Ketiga Bella Anastasya (UMN), dan Juara Favorit Rizky Jamal Azmi (SMAN 4 Tangerang). Sedangkan lomba PSA dimenangkan oleh Vision Pictures sebagai juara pertama, Gravity UMN sebagai juara kedua, Studio 85 sebagai juara ketiga, dan TNBI sebagai juara favorit.
by: UMN TV – Universitas Multimedia Nusantara News Service
Kuliah di Jakarta untuk jurusan program studi Teknik Informatika | Sistem Informasi | Sistem Komputer | Akuntansi|Manajemen|Ilmu Komunikasi | Desain Komunikasi Visual, di Universitas Multimedia Nusantara. www.umn.ac.id